No matter how well-known globally a brand is, the key to success always lies in the accessibility of its products to an interested audience. Traditionally, the way to achieve this was through retail distribution. Today, the online channel became the most effective way to achieve it through marketplaces and multi-brand online stores.
As a rule, to catch customers' attention with products on the shelves of both physical and online stores, banners or highlighting, a particular location or promotions are used for this purpose. However, using this strategy and showing all products to the entire audience is ineffective. That will hinder the buying process, generating stress in users who do not find what they are looking for. The solution is to show each product to the right audience: those interested users.
Unlike traditional stores, e-commerce allows going a step further thanks to the most advanced personalization technologies based on Artificial Intelligence. These will enable you to provide every single shopper with a personalized offer based on their interests in real-time and a unique version of the store, considerably increasing KPIs.
Highlighting your products in marketplaces and multi-brand stores is also possible. Despite their endless catalogs that make the search and purchase process difficult for the user, Sponsored products tool ensures that each product is shown to the target audience.
Do you want to see how this algorithm makes it possible to combine the interests of the site, the brand, and the buyers in the same campaign? Let's see the process and results with Danone and SberMarket case.
Danone: the brand's goals
Danone is one of the world's leading manufacturers of dairy products. It has a wide range of brands and product lines, in which the tradition of its recipes and innovation come together to offer the best quality and service to its customers.
Danone, aware of the growing popularity of marketplaces and the rise of online hypermarkets, focuses its objectives and strategy on actively promoting its products on these kinds of sites. That will increase not only sales but also brand loyalty.
SberMarket: the store's goals
SberMarket is a website that offers delivery service for groceries and commodities from different stores and supermarkets.
Its mission is to provide manufacturers with access to an audience interested in buying their products and show a personalized offer based on every single user's needs.
Retail Rocket Solution
Retail Rocket Sponsored Products is a native promotion of products on the virtual shelves of online stores. Like personalized recommendations, this tool works with an algorithm that considers users' behavior in real-time to show the brand's products of their interest.
This solution benefits every key player: the website, the brand, and the customer.
For the retailer, it helps to ensure the growth in KPIs: conversion, number of orders, and revenue.
For the brand: it allows to grow the sales funnel, gain new customers, increase brand awareness, recurring sales, and Lifetime Value.
Customers will easily find what they are looking for, increasing their satisfaction and orders.
Result
The native promotion of Danone products on the SberMarket website achieved a ROMI (Return on Marketing Investment) of 422%.
Case
Danone used Retail Rocket's Sponsored Products technology within its marketing campaign to promote its products on SberMarket's website.
The number of orders is directly proportional to the products' views by the interested buyers. All this will depend on the suitable strategy, being the audience segmentation vital to guarantee maximum conversion of potential customers.
Retail Rocket's AI-based platform has once again proved its effectiveness in personalizing the offer at all customer journey stages. Its technology, which stores and analyzes customer behavior (purchase history, interests, search queries…), can predict what the user wants to buy at any given moment.
At the same time, with this technology, the brand can fine-tune the product recommendation blocks with new items, discounted products, bestsellers, etc.) and select a priority audience segment.
Danone segmented its audience based on product categories. In this way, the offer shown will depend on every user's interests, helping to attract new customers, increase brand awareness, and Lifetime Value.
Sponsored product blocks were located on the following pages:
Recommendations on the Home Page: sponsored products based on the user's interests
The home page's product showcase plays a crucial role in determining if visitors keep browsing the website. It is designed to capture the user's attention and motivate them to move up the sales funnel before placing an order.
For example, if a user is interested in dairy, Danone's sponsored products from this category will be shown on the home page.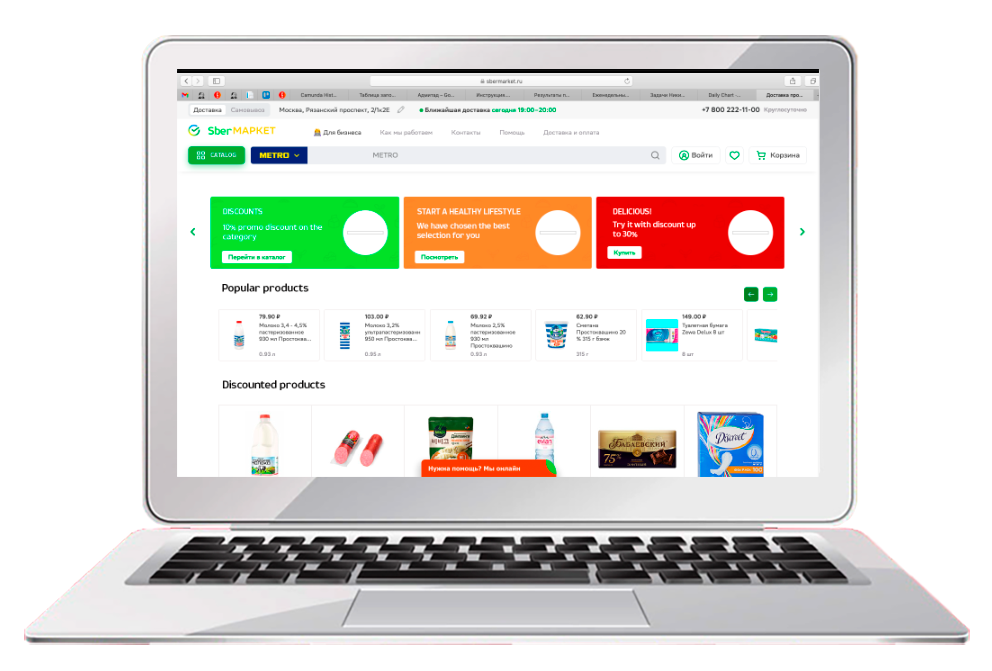 Sponsored product recommendations on the Category Page
When visitors land on this page, they show their shopping preferences in a particular category. In this case, in "Dairy," Danone products from this group will be displayed based on every user's interests.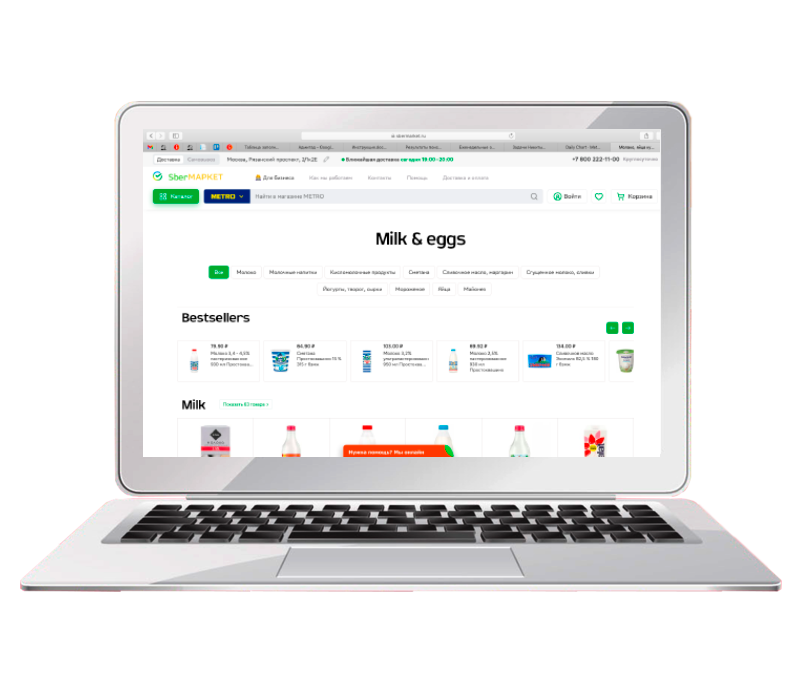 Sponsored product blocks on the subcategory page
When customers click on a product subcategory to browse, the level of accuracy in the search and information provided about their interests increase.
At this stage of the purchase process, showing customers personalized recommendations of a brand's product based on their preferences will significantly increase the chance of placing an order.
For example, in the "Milk" subcategory, the user will see several types of this good with different fat percentages and various packaging sizes from the Danone product assortment.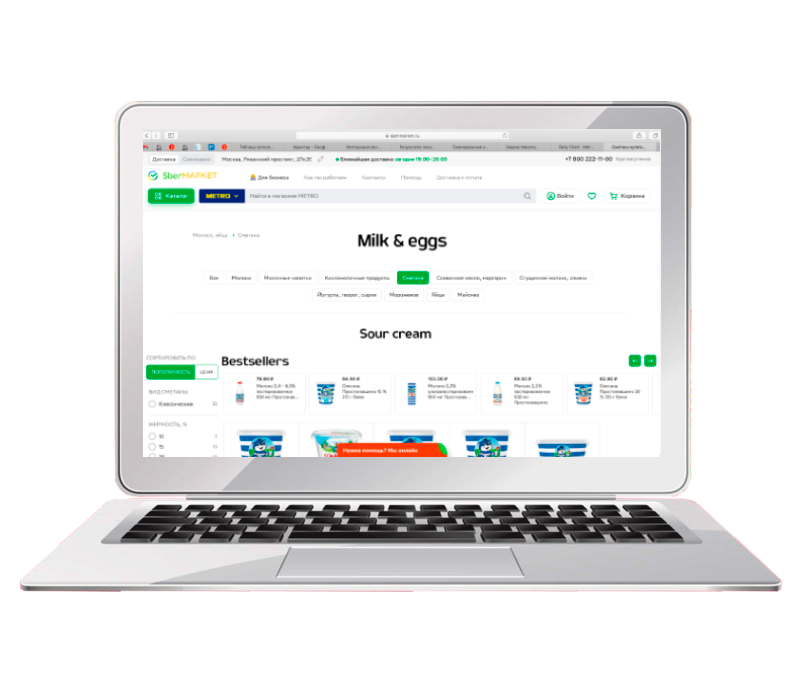 On the Product Card page: we suggest complementing the purchase with other Danone products
If a customer is viewing a product card, they are one step closer to making a purchase and exactly know what they need. Take advantage of this and show related product recommendations, such as butter, to complete your dairy purchase as Danone does.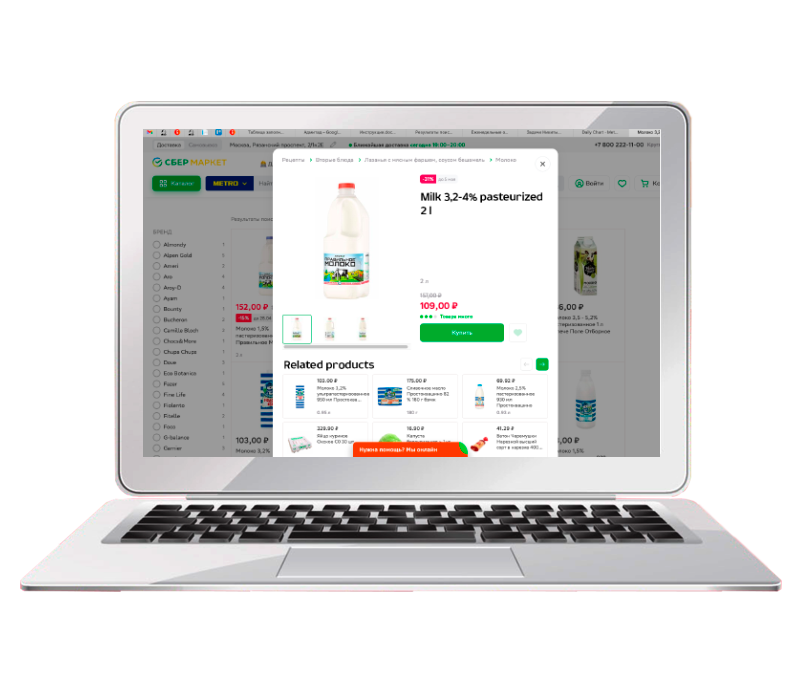 On the Search Page: we recommend sponsored products that match the query
When a user types the name of a product in the site's search bar, it shows that they know the assortment and are looking for a particular product on the virtual shelf. That provides relevant information to automatically form recommendations based on the search query and personal preferences. For example, if a user searches for "milk," they will be shown a Danone's product selection from this category.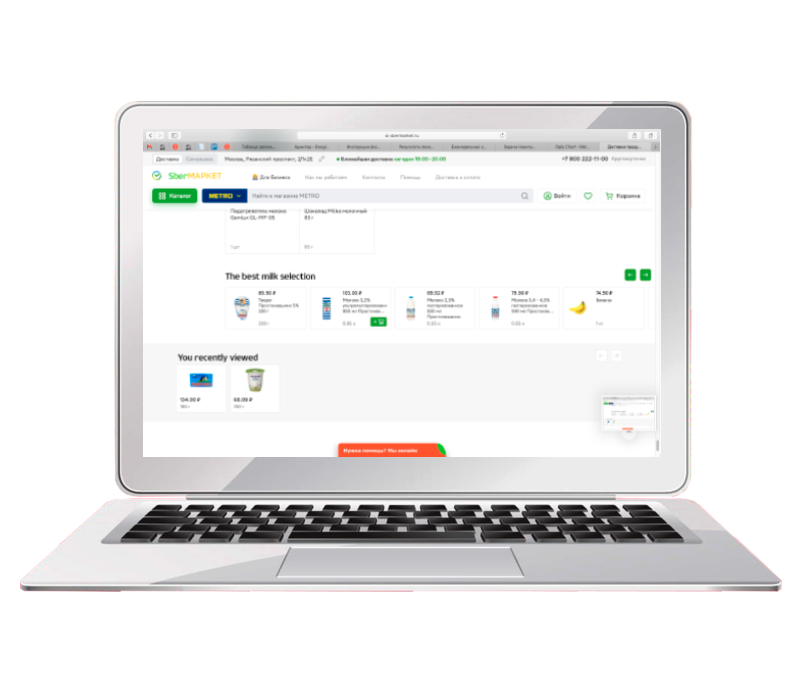 Results of the project
Retail Rocket's Sponsored Products tool allows tracking every campaign's results throughout the sales funnel, from CTR to ROMI. This technology lets brands manage every marketing action, disable the less effective ones, change settings, etc. Therefore, you will achieve the transaction from difficult-to-control trade marketing to making effective data-driven decisions.
Thanks to the native promotion of products with Retail Rocket, Danone achieved a ROMI of 422%.
Case comments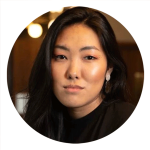 "Our service is focused on meeting customer needs, and we want to provide every user with maximum convenience in buying and product delivery. Personal recommendations on our site's key pages help buyers find what they need in a catalog with many SKUs, so they are satisfied and visit our site again and again. We are the meeting place for brands and customers, where all parties obtain benefits thanks to Artificial Intelligence personalization. When everyone is happy, our business metrics tend to go up."

Ayana Babasanova, Head of the Brand Solutions Commercial Department at SberMarket.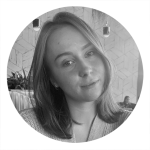 "Thanks to sponsored product recommendations shown to customers on the site's key pages, we could optimize the sales funnel. We had the opportunity to offer our products to new customers, increase brand awareness, and gradually "get used" the audience to our products. The offer personalization allows us to build a marketing strategy with greater precision."

Tatiana Zhiltsova, Ecommerce digital marketing manager Danone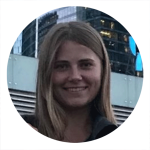 "Retail Rocket's Sponsored Products tool allows brands to find truly interested customers by segmenting the offer. That increases the customer's satisfaction, who quickly finds what they are looking for, significantly increasing recurring sales and revenue on the site."

Alexandra Nekrasova, Project Manager, Retail Rocket.
The solution everyone wins with
When a customer is well-versed in an online store's catalog, together with the implementation of AI recommendations, users will quickly and easily find the products of their interest. This way, they get a positive shopping experience that keeps them returning to the store for recurring orders. As a result, everyone wins the online store, the brand, and the customers.

For SberMarket, the fact that every brand can directly interact with the relevant audience on the site's key pages is crucial. That is how the online store increases revenue and profits. And for the brand, native placement of recommendations allows you to find your target audience interested in your product category, make your assortment known to new customers, optimize the sales funnel, and increase brand awareness.

[nshare]