EMAIL PLATFORM WITH
BUILT-IN PERSONALIZATION
The Retail Rocket platform has a set of powerful tools that can help you increase revenues by email personalization up to 200% and double the growth of your subscribers list ultimately increasing your sales. Personalized email campaigns can certainly engage customers and target them with the right message.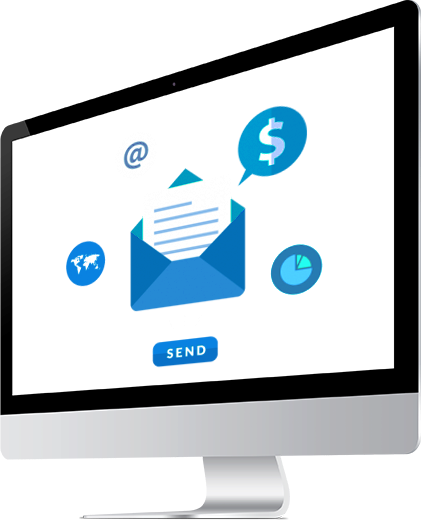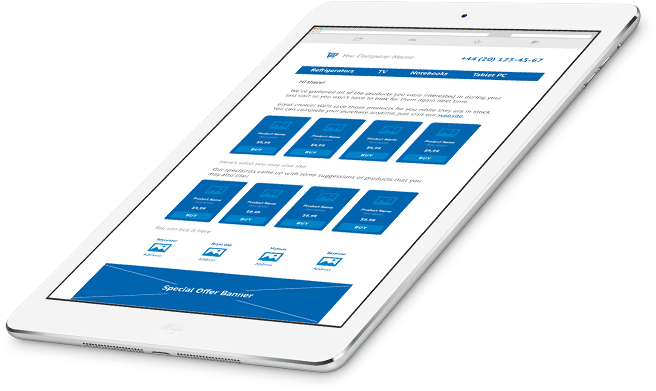 Add personalized product recommendations to your newsletters
The Retail Rocket platform has a real-time personalisation algorithms that can be used to add personalized product recommendations to your newsletters. Personalized product recommendations increase the CTR and conversion rate of your email campaigns.
Send more relevant emails with interest-based segmentation data we provide
With Retail Rocket you can get your customer interest profiles based on their behavior on your website. This information can be used for segmentation and sending more relevant emails to different segments.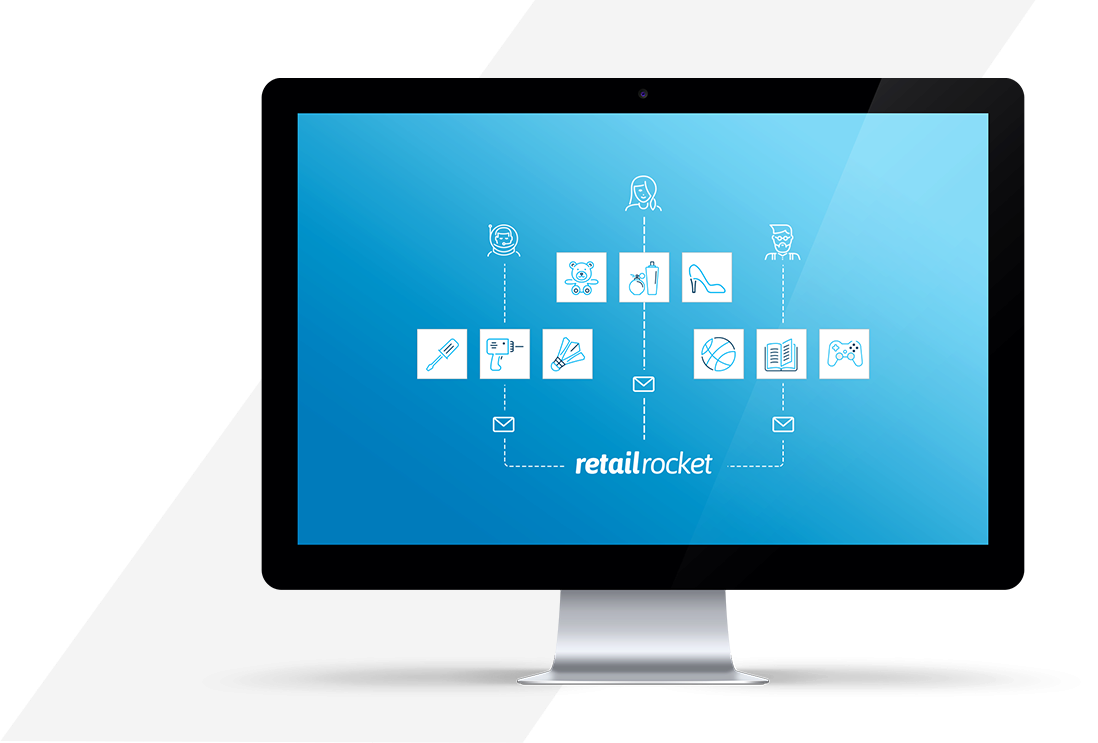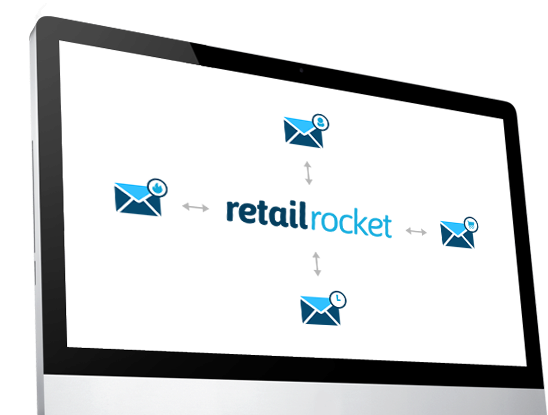 All Email-marketing tools for Ecommerce in one platform
There's no need to spend your IT resources and implement several email service providers any more.
Bulk campaigns, trigger-based emails and transactional messages, advanced segmentation, follow-up sequences, A/B testing and powerful analytics — everything you may need to build up a successful email-marketing strategy in a single application.
Use up-to-date products database in your emails
Retail Rocket has a real-time products database tracker that provides your email-marketing with the up-to-date region-specific prices and availability of your products.
Thanks to the built-in image resizing technology you won't have to worry about the template layout — images of the different sizes will be handled properly. After resizing they will be put in our CDN (Content Delivery Network) and hosted for you.
Book a platform demo with our email personalization expert!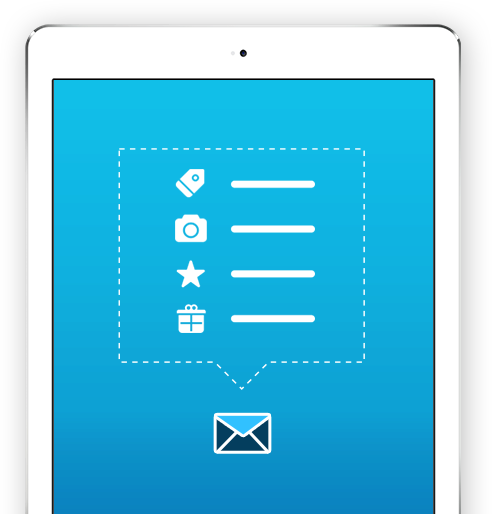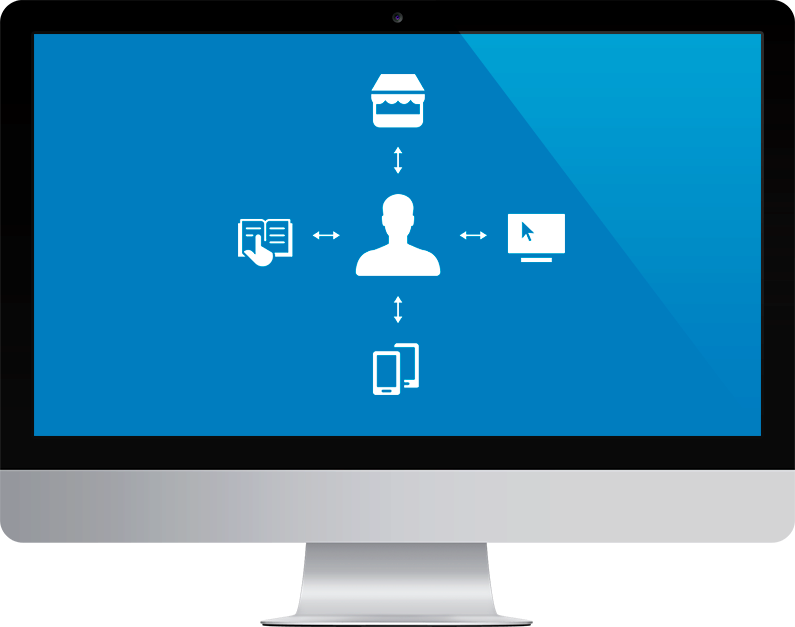 Made for omni-channel retailers
Retail Rocket has all that is needed to support the seamless integration of online and offline retail.
Match your brick&mortar retail chain purchases with online users' profiles and build up personalized communications based on all customer interactions with your business.

Full reporting on each step of the customer journey at your fingertips!
Our dashboard contains real-time data on all email campaigns starting from basic KPIs up to detailed information on each transaction.
User-friendly interface has all necessary analytics&optimization features: run A/B tests, track user interactions through the "heat map", export data to Excel for further analysis.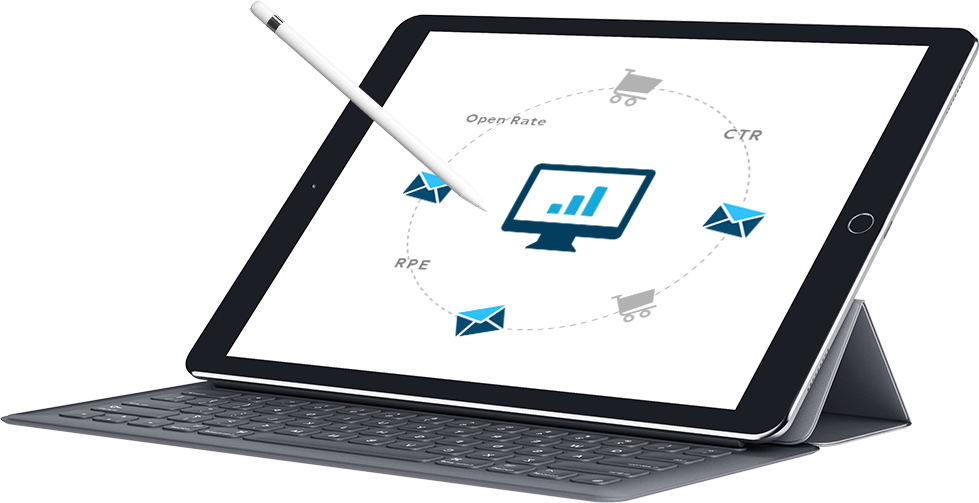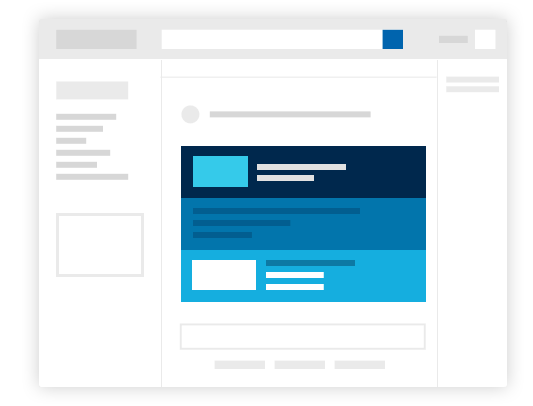 Free email template on us!
Working with hundreds of enterprise customers, we've gathered a great expertise in designing, layout coding and improving efficiency of the email templates.
All our customers receive design and layout coding of email template for free.

Smart email-cookie sync technology
Your subscriber has to log in or click through any email once for Retail Rocket to sync the email to their online profile.
This technology allows to track the interests of your subscribers and use the preferences profile and activity log for segmentation as well as increase the trigger-based email campaigns coverage: your subscriber doesn't have to be logged in to receive the abandoned cart recovery sequence.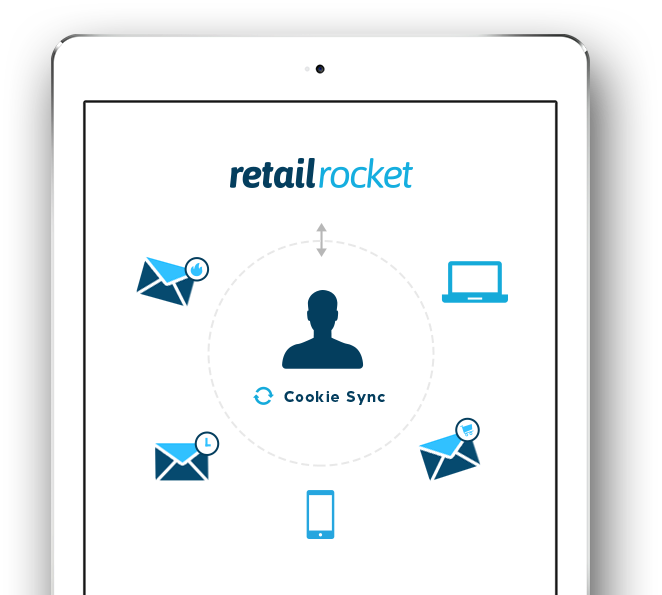 Retail Rocket Email Personalization Benefits
SPAM SHALL NOT PASS!
We are very proactive against spammers and will automatically track your campaigns for the spam complaint rate.

ONE-TIME COUPONS SUPPORT
Use unique coupons list, we'll make sure each subscriber gets his own promo code.
A/B TESTING
Work with any amount of segments and samples.
DYNAMIC EMAIL TEMPLATES
Take advantage of the unlimited power of DotLiquid template engine.
WEB VERSIONS OF ALL YOUR CAMPAIGNS
We store all HTML versions of every email sent.
ADVANCED SEGMENTAION
Based on campaigns interactions, subscriber properties, calculated preferences, etc.
Subscribe to Our Newsletter