About Retail Rocket
About Retail Rocket
Retail Rocket's team consists of 100+ engineers, marketing specialists, designers and managers. Retention Management Platform is our core product. It provides a set of tools for systematic work on clients retention, boosting LTV and repeat purchases.
The Platform includes 4 modules: Data Warehouse, AI Personalization Engine, Customer Intelligence Platform and Campaign Management System.
AI is at the essence of all these modules — it generates personalized product recommendations for the websites, mobile apps and emails, aggregates and analyzes behavioral Big Data, provides customer segmentation based on user interests and other parameters.
We focus on three goals: making daily work of marketing specialists easier, business' revenue increase and marketing more useful to the customers so that it's easier for them to find what they need for their next purchase.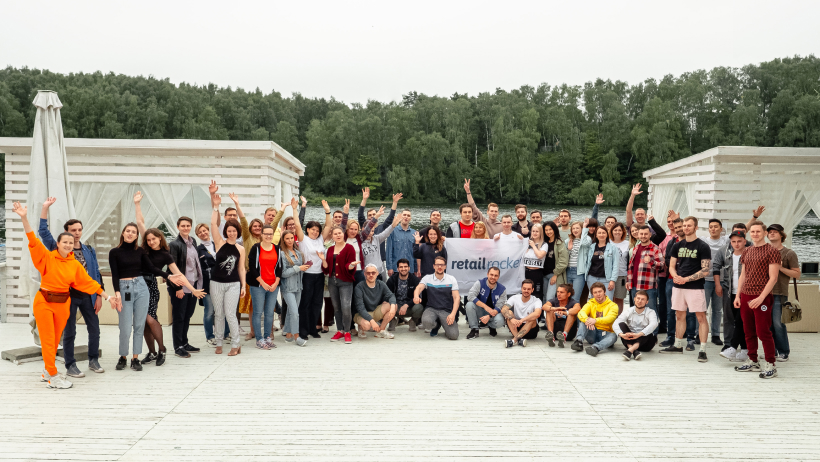 Learn how Retail Rocket works
Before launching the project we identify growth points and estimate the impact of the proposed solution on your business.
We operate proven facts only, our products and business processes are continuously improved to solve clients' tasks effectively.
We build a relationship of trust. Each team member understands the goal of each task he is responsible for and therefore practices the result-oriented approach.
2020 data:
230 000 000

visitors use our clients' websites monthly

450 000

events per minute are processed by our servers

250+

servers perform in Retail Rocket ecosystem

1 600 000

items are sold through ours clients' websites

100+ years

the cumulative man-hours gone into Retail Rockets Research and Development

€ 385 981 789

the total revenue our clients earned selling products and services with our platform
Management
Ramón De L'Hotellerie

Branch Director in Europe

Gustavo Ferreira Pinto

Country Manager Chile and South America
Write your proposal or question
Our founders shall read this email