PERSONALIZE YOUR ONLINE
STORE SHOPPING EXPERIENCE WITH
A PRODUCT RECOMMENDATION ENGINE
Get access to enterprise level big data & predictive analytics technologies that can be implemented in your online store in no time. Take your marketing to the next level! We provide a set of ecommerce solutions to personalize your website and your email marketing channel.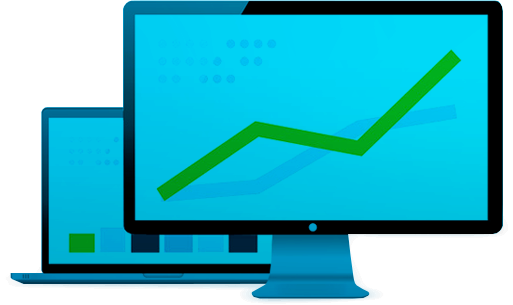 Why would you need to try Retail Rocket?
BETTER SEARCH
ENGINE RANKINGS
Product recommendations improve avg. page depth, avg. time on site and decrease bounce rate. That makes search engines think your site is more interesting for visitors and rank you higher. So you get more customers.
CUSTOMER LOYALTY
A personalized shopping experience makes your website more comfortable to use. The more data you get on your customers — the better offers they receive and the more often they comeback to your website to shop.
INCREASE
CONVERSION RATE
Personalized product recommendations are the alternative way of navigating through the online shop. More people find products they need. Even if they didn't think of them when they came to your website.
RETENTION RATE
Retail Rocket has a number of prediction algorithms that try to figure out what your customers would want next and make that offer before they go somewhere else. This approach drives more repeat customers to your website.
AVERAGE
ORDER VALUE
Cross-sell and upsell algorithms drive sales to more expensive or related items, which leads to an increase in the average order value and average quantity of goods sold per order. So you sell more per one transaction.
NO IT COSTS,
START WITHIN MINUTES
Implementation is as fast as setting up Google Analytics on your website.
Real-time personalization requires a lot of proccessing power which we will provide and maintain through our cloud.
Ecommerce Personalization Roadmap
Our personalization experts will guide you through the process and provide full support on each step.
1
SET UP
Setup our tracking code in just 15-20 minutes.
2
ANALYTICS
Retail Rocket performs analysis of your customers and products database.
3
PERSONALIZATION
Launch personalized product recommendations & email campaigns.
4
PROFIT!
10%–50% conversion rate and average order value growth!
Book a demo of Retail Rocket
Retail Rocket at a Glance
74,579,108,541
Events Tracked
73,274,934,182
Personalized Recommendations Served
191,489,971
€
Additional Revenue Generated
Subscribe to Our Newsletter