Aizel marketplace personalization: unique offer for each customer and 11% revenue growth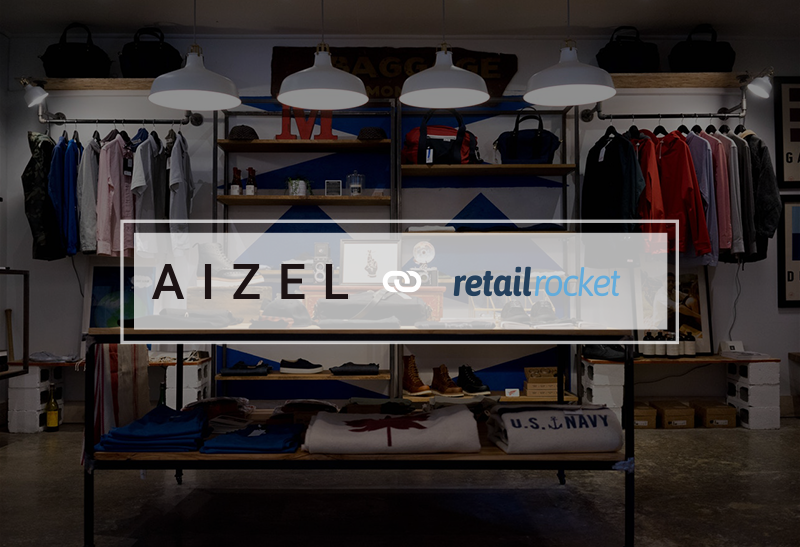 A customer comes to fashion stores mostly for impressions and positive emotions. He or she gets an exceptional customer experience here: individual approach, extraordinary service quality, exclusive goods. Meanwhile, it's a challenge for fashion brands to create additional value online as they face some limitations. So how can we implement unique offline experience into online promotion? We shall examine it in the case study for Aizel branded clothing marketplace.
We shall also cover another important issue: wrong recommendations can have a negative impact on sales and revenue! Some online stores believe there is no need for recommendation algorithms tuning as the use of standard popular products and other basic rules is enough for fine conversion and sales increase. Actually, it is not. On-site recommendation system combines 7 elements at least: data collection, storage and processing, computing power and accurate layout, as well as expertise of analysts. Therefore, any open-source recommendation system shall bring just 7-10% of a professional platform efficiency. But you don't achieve this slight growth or sometimes even lose your sales without thorough testing and identifying the best algorithm for each specific page of a particular store. The home page testing section of this case study tells about how non-tuned popular products recommendations algorithm used as default by many stores has dropped sales by 20%.
So here it goes.
Aizel Goals
AIZEL – is the fashion marketplace selling clothing by more than 700 global brands, combining its own supply chains with 300 boutiques' goods on a single platform. Due to an intense focus on service, Aizel customers experience personal approach and care.
The relationship between customers and Aizel is based on emotions. The retailer strives to make shopping memorable for each customer and puts a personalized approach to the core of service.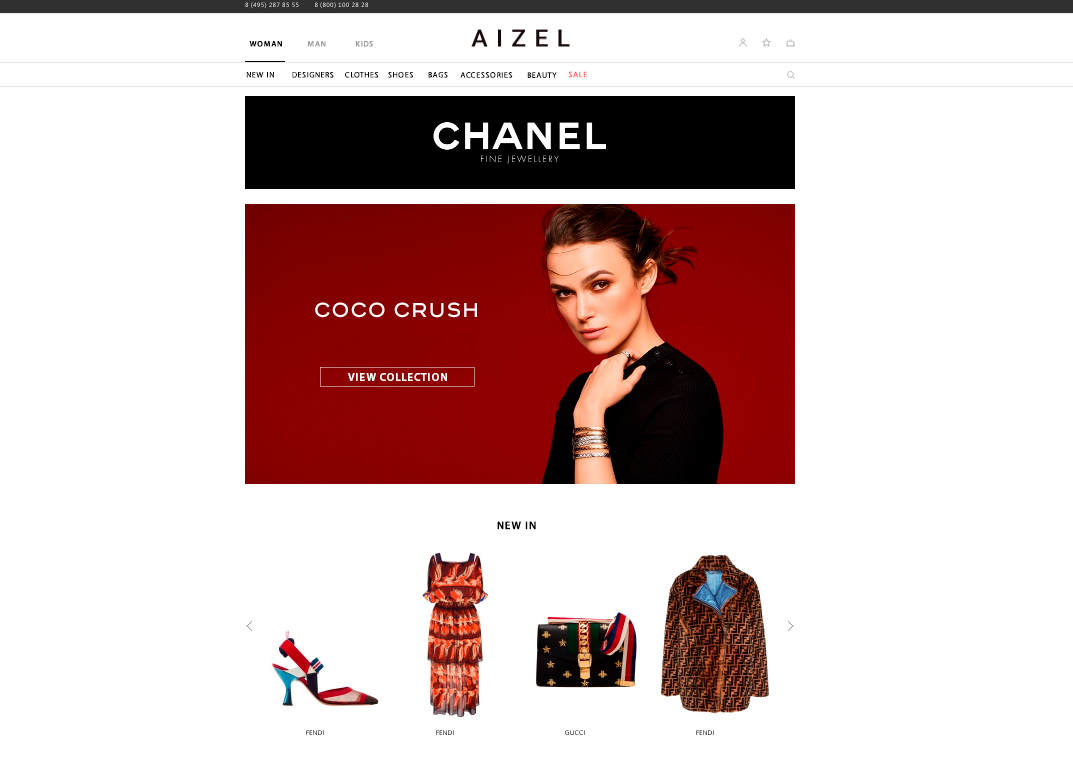 The marketplace has a wide range of premium-class fashion brands. To make the website comfortable for customers' use, we had to resolve the following points:
Display a personalized goods selection for each customer on key website pages;
Make the purchase process as quick and convenient as possible;
Create an individual offer for each customer.
Retail Rocket Solution
Aizel marketplace turned to Retail Rocket for website personalization. The platform provides a real-time users behaviour analysis and creates a personal version of the online store for each user. The system offers product recommendations relevant to customer's interests, which fits for solving the tasks listed above.
Website personalization
Retail Rocket integration includes two stages: after a thorough website performance audit, our specialists implement recommendations blocks configured the way that increased basic metrics in similar conditions before. Then current configuration gets adjusted for further increase.
To make the integration of personalized recommendations blocks smooth, Retail Rocket Account Manager keeps contact with the retailer. His role is resolving any issues, integration process monitoring and further support.
At the moment the following Aizel website sections are personalized:
Home Page
Product Detail Page
Search Page
Cart page
Empty Cart Page
Brand Page
Let's get into these cases.
Home Page recommendations
The home page is the most important customer journey stage. It remains the most visited website page and forms a sales funnel. It is important for stores with broad assortment like Aizel to engage the customer at the first session, so we placed the "Personal bestsellers" recommendations block on the home page: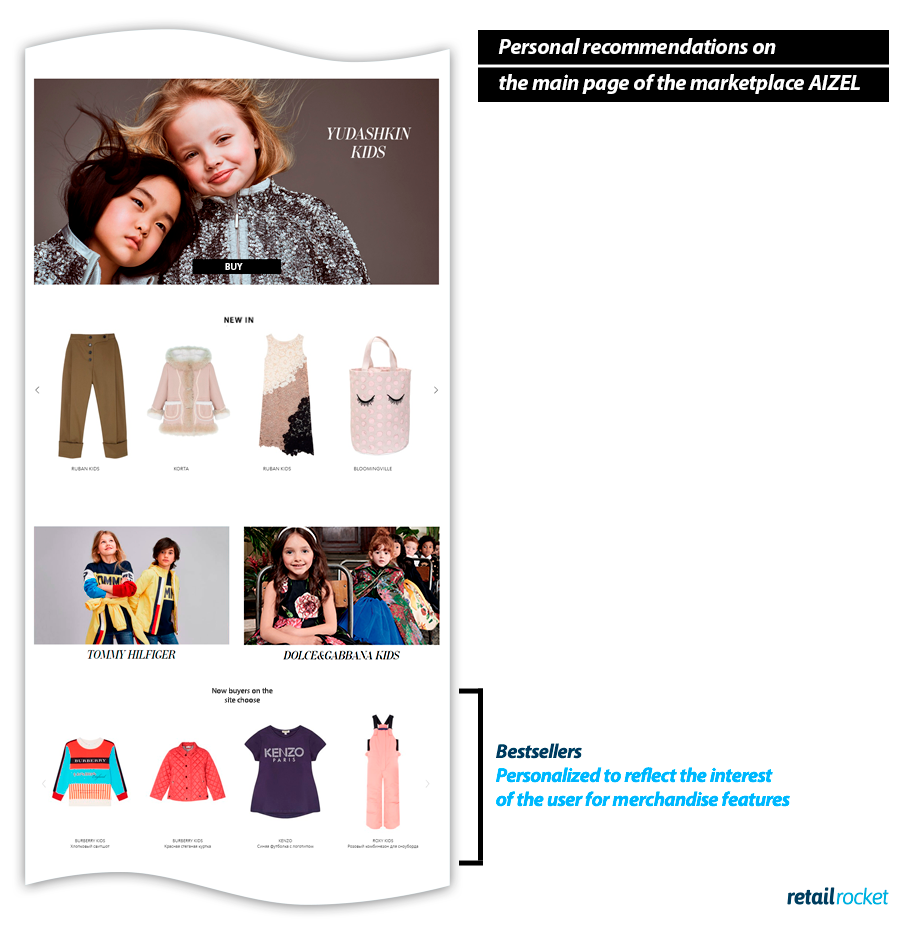 Search Page Recommendations
The search page is a kind of mutual understanding test for the store and its client. The retailer can significantly simplify the internal search for the customer by taking typos and transliteration into account to make product selection correspond to all kinds of requests.
Aizel is OK with it. We added search recommendations block to provide a holistic delivery of relevant products: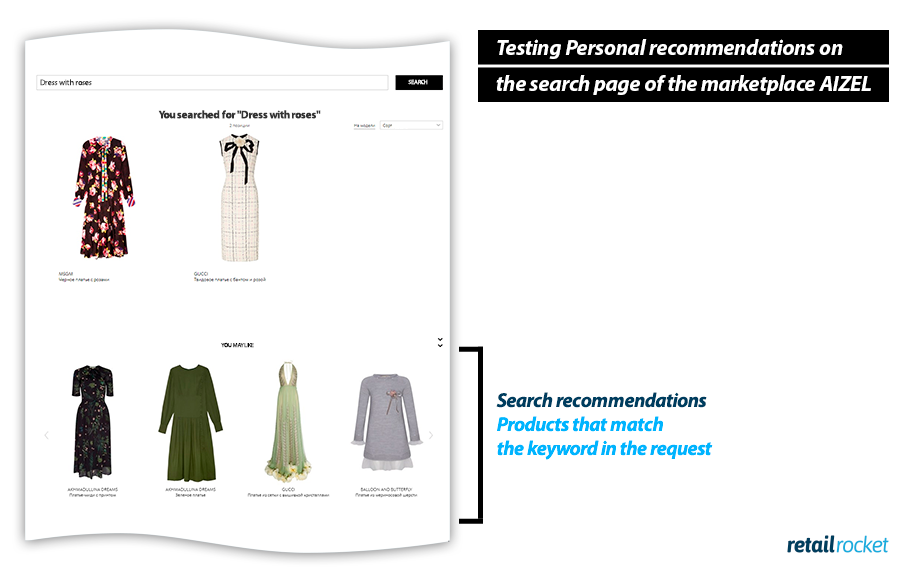 Results
Our focus was the online store revenue and conversion increase. Retail Rocket Personal recommendations on Aizel.ru showed the following results:
Products from recommendation blocks are present in 7% of overall website orders;
Recommendation blocks conversion to orders is 1.5-2 times greater than the overall website conversion;
Recommendation blocks average order value is 5-10% greater than for the overall website average check.
Constant recommendations performance tuning
The Growth Hacking tеam works on online store metrics improvement. Their role includes generating individual solutions for each product recommendations block and further testing.
The example of algorithms tuning for home page and the product page is shown below.
Home Page personal recommendations testing
The home page is the face of the site, which directly impacts the conversion rate, and hence the online store revenue. Common algorithms for home page include "New products" and "Bestsellers" recommendations blocks. Meanwhile, these recommendations mechanics could perform much more effectively.
For example, we found out that standard popular products recommendations perform much worse than personalized recommendations during tests execution on Aizel.ru. Certain customers' segment was likely to leave the site as they were not captured by any interesting products on the home page at the moment.
We explored performance efficiency using the A/B testing approach: all website visitors were randomly split into three segments in real-time.
Most popular products were shown to the first segment: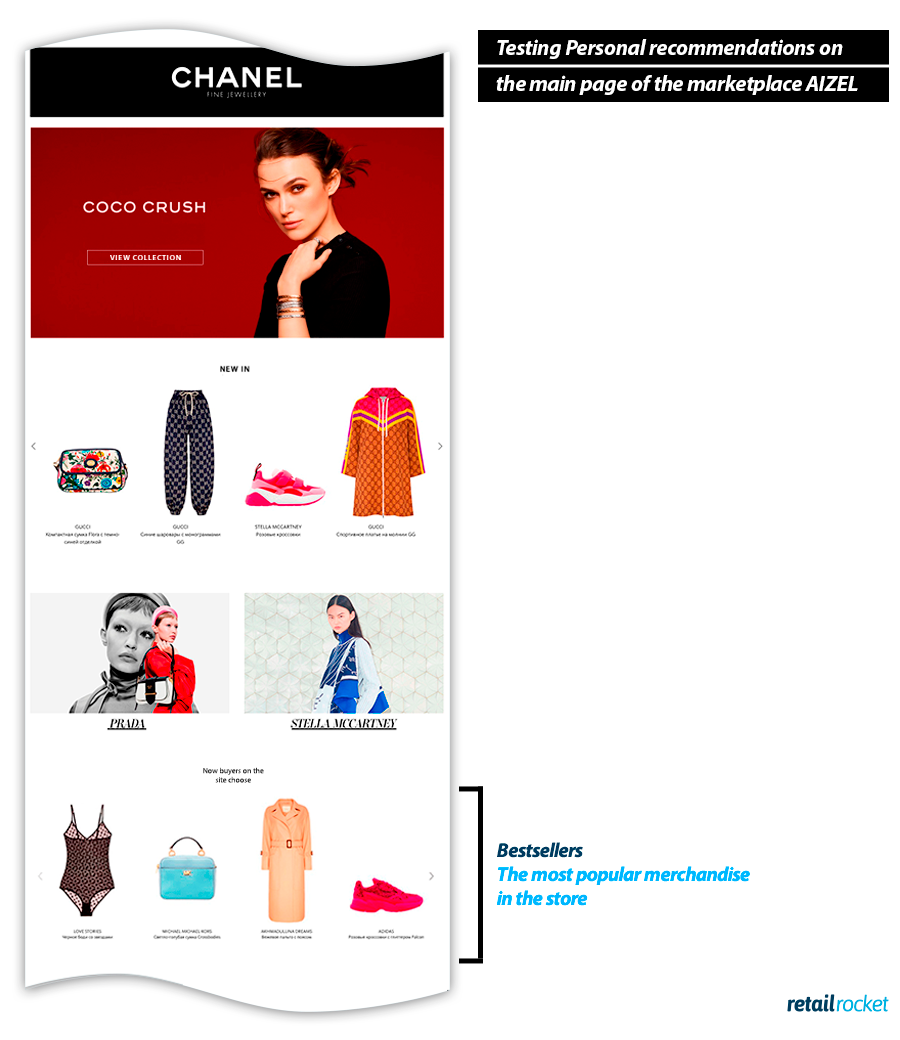 Personalized recommendations were shown to the second segment: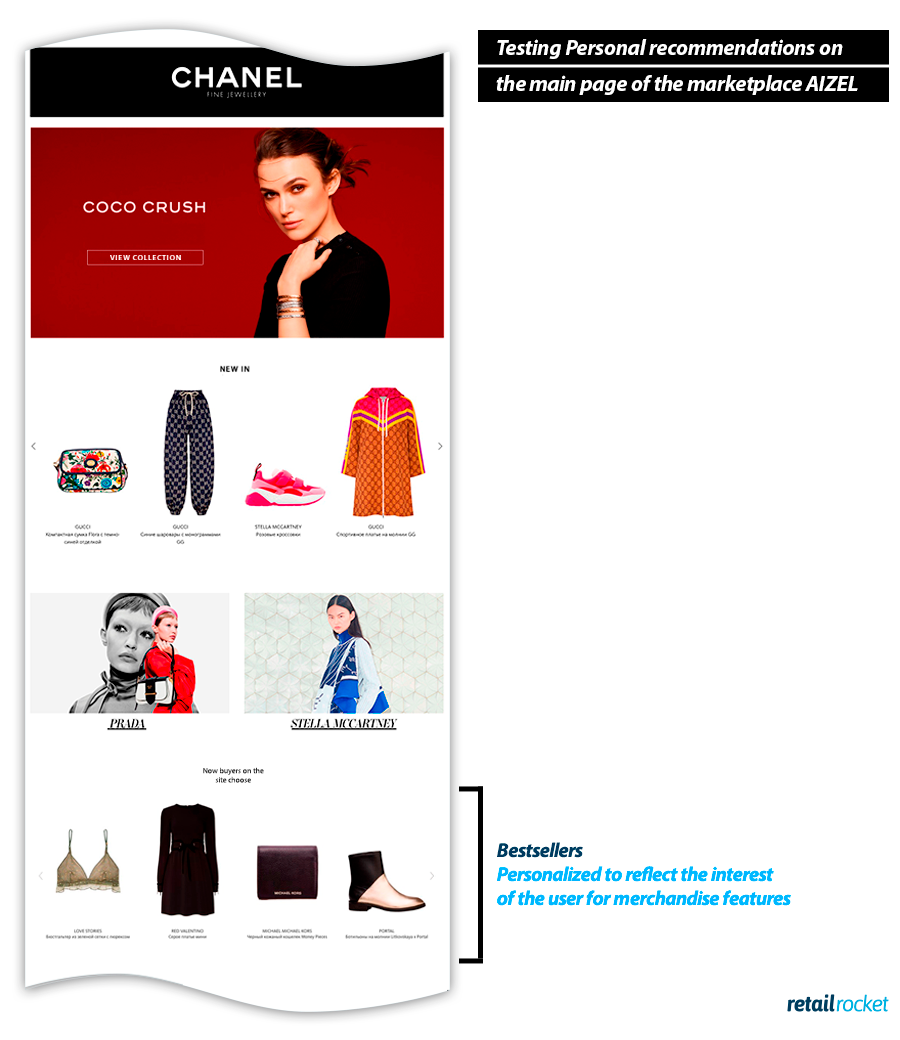 The third segment was the control group: recommendations were not shown to users.
Results
Following the outcome of the A/B testing, the following results were obtained:
| | | | |
| --- | --- | --- | --- |
| Segment | Conversion increase | Change in average order value | Revenue increase estimate |
| Most popular products | -7,71% | -15,93% | -22,42% |
| Personalized recommendations | +10,07% | -5,91% | +3,57% |
| Control group | – | – | – |
Results
According to the test results, the use of "Personalized popular products" mechanics for the Aizel.ru Home Page recommendations block increases conversion by 10,1% with 96,2% statistical significance. It gives the predicted revenue growth by 3,6%.
This is the case we highlighted at the beginning of the article. Note that "Most popular products" segment shows negative results in relation to the control group. So bestsellers recommendations method adopted by many online stores brings no results in this case and also reduces the sales performance! That is why you have to avoid the default use of common marketing methods. It is important to test different recommendations algorithms and recommendation blocks position to find the configuration which fits best for each particular store.
Product Page recommendations performance increase
It depends in many respects on the Product Page whether the customer finishes the purchase or not. There should never be "impasses" here. If the user is not satisfied with the viewed product due to some reason, he could go on searching with provided alternatives.
The RetailRocket product recommendation platform feature is the ability to take into account both explicit and implicit user interests. It provides the finest product selection and therefore the significant revenue growth.
We executed the experiment using the A/B testing approach: all website visitors were randomly split into two segments in real-time.
Similar products with personalization based on products, viewed by the visitor, were shown to the first segment: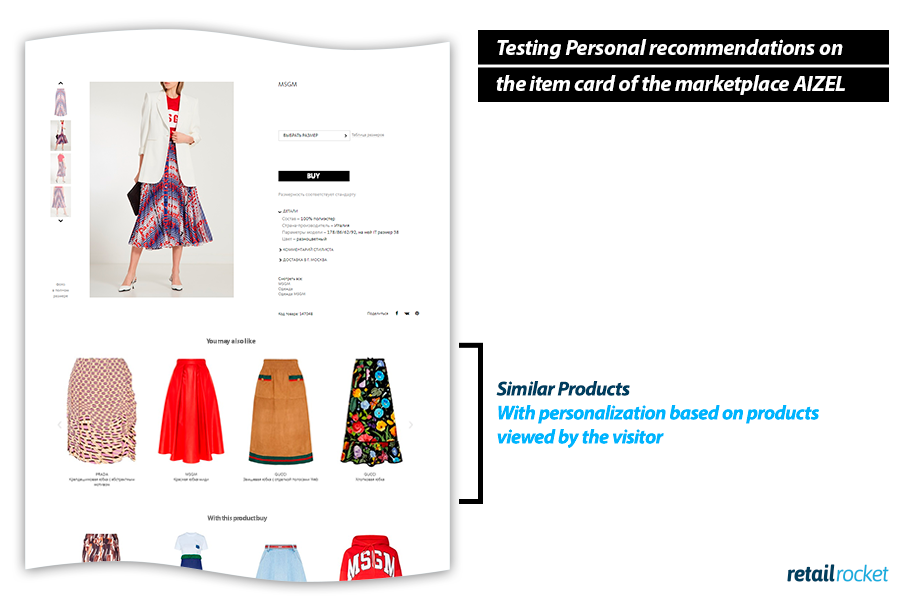 Non-personalized similar products were shown to the second segment. It is a basic algorithm version, so we used it as the control group: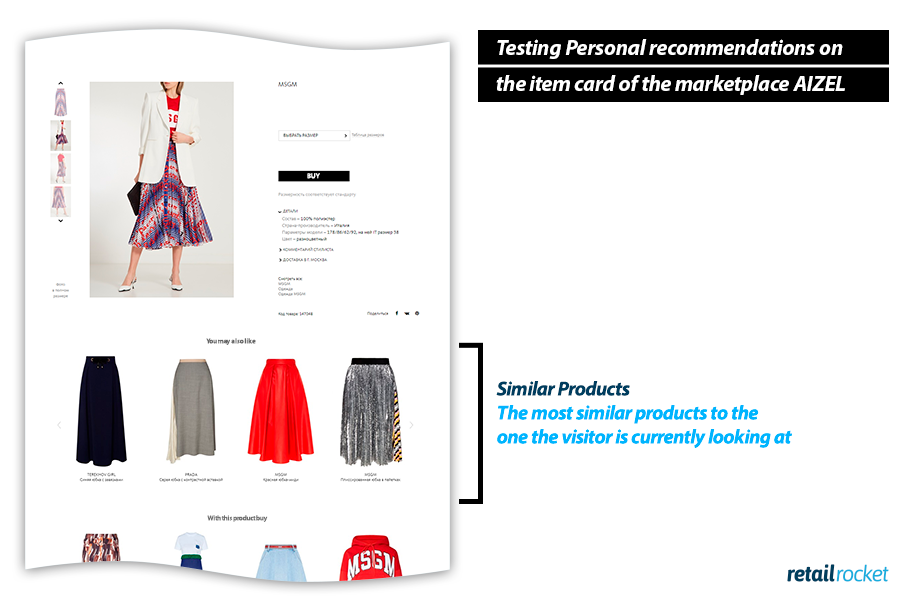 Results
Following the outcome of the A/B testing, the following results were obtained:
| | | | |
| --- | --- | --- | --- |
| Segment | Conversion increase | Change in average order value | Revenue increase estimate |
| Similar products with personalization based on products, viewed by the visitor | +9,94% | +0,83% | +10,85% |
| Similar products (control group) | – | – | – |
Results
According to the test results, the use of "Similar products with personalization based on products, viewed by visitor" mechanics in Aizel.ru Product Page recommendations block increases the conversion rate by 9,9%. It gives the 10,8% predicted revenue growth taking into account the 0,8% average order value increase.
Aizel comments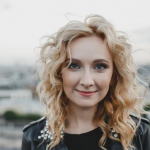 «Today the Internet is one of the most powerful brand development platforms. It provides much more space than glossy magazines and allows you to communicate with your client directly. We strive to provide an individual approach to each customer, so cooperation with RetailRocket has become an important stage in setting up personalized service. Now we are sure that our customers can find the perfect model easily and get satisfied with their purchase. We see clear results and we are ready for further cooperation».
Elena Bekhtina, Aizel marketplace Marketing Director