Website Personalization for Toolmax.nl: 13,75% increase of conversion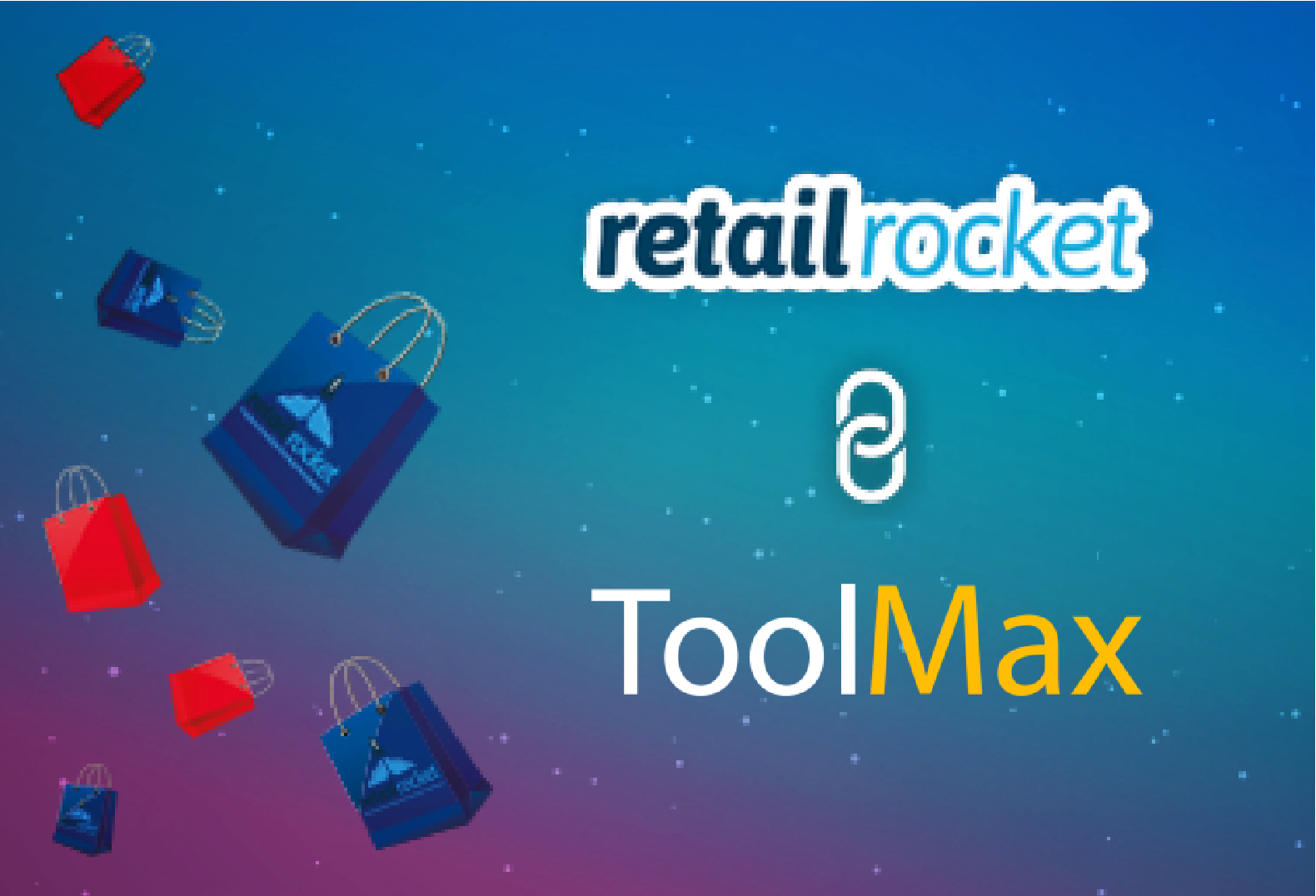 ToolMax is a company founded in 2005 that specializes in offering power tools over the Internet. Over the years, ToolMax has exponentially grown and they offer over 65,000 products online.
Especially with the number of products Toolmax offer, a perfect user experience with the well-targeted product offering is necessary. Because of that Toolmax started personalizing their website with the Retail Rocket platform.
Retail rocket analyzes the behavior of each website visitor and in real time recommends them products that match their interests profile. Smart product recommendation blocks help visitors navigate through the website and find the products they would ultimately buy.
As a result, customers spend less time to find products they need and buy more products per one order.
The Retail Rocket platform is designed to be implemented fast and easy, in fact, for Toolmax.nl the implementation only took a few days before everything was up and running!
After the implementation, we ran an efficiency analysis that was performed using the A/B testing approach: all visitors of Toolmax.nl were randomly split into two segments in real time. Only one visitor segment was shown Retail Rocket personalized recommendations blocks. Data on each traffic segment was passed to Google Analytics. The goal of the test was to identify the statistically significant difference in the conversion rate between the visitor segments.   
Retail Rocket product recommendations were placed on the following pages:  
Homepage
The Homepage is the starting point for loyal customers and visitors – they come directly to the website (because they enter the URL or they have it in their bookmarks) or search the store name in a search engine. This means that there is probably already an interaction history available that can be used for personalization.
The personalization platform of Retail Rocket performs real-time analyses of the behavior of all visitors and adjusts the website to the individual visitor based on their browsing and purchase history. Here is what it looks like in Toolmax.nl:

| | |
| --- | --- |
|   | |
| Non-personalized version of the homepage | Personalized version of the homepage for a visitor who has shown interest in a Hitachi DS18DJL Battery Drill – Screwdriver |
Category page
The Category page acts as an important navigation step for the customer journey – making a purchase decision. Users who do not fully know what they want will come back several times. It is, therefore, not surprising that this page is visited at least once in more than 85% of website's visits.
Retail Rocket identifies the main product features that the visitor uses for his product search and provides real-time personalized product recommendations. Example:

| | |
| --- | --- |
|   | |
| Non-personalized category page | Personalized category page for a visitor who has recently shown interest in a Metabo UHE 2660-2 Quick SET Combihamer |
Product page
It is well-known that the Product page is the spot where the real sales work begins. Here the decision to purchase a product or not is taken.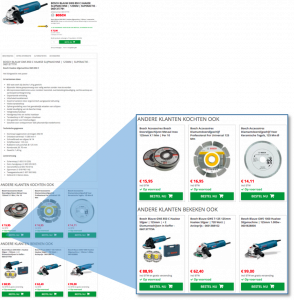 Related products ('other customers also bought', 'you may also like')
Complementary products that visitor can add to cart based on his current cart contents.
Similar products ('customers who viewed this also viewed', 'customers who viewed this ultimately bought')
The most similar products to the one that a visitor is currently looking at. The similarity is based on product properties (price, brand, category, text description, etc.) and other customers behavior (what they also viewed, what they ultimately ended up buying, etc.). It helps customers to find the products they need.
Cart page
As mentioned before, the purchase decision is made on a product page, which seems logical because the shopping cart button is often on that page. However, visitors will only make the purchase if all products have already been placed in the cart.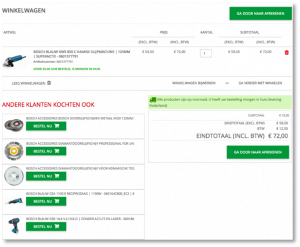 Retail Rocket's Cart Page Recommendations
Retail Rocket identifies in real time the complementary products that visitors can add to the cart based on their current cart contents. This is a great tool to boost average order value of your shop.
Internal search results page
Visitors who use the internal search feature to find a product are often purchase-oriented visitors and convert a few times higher than other visitors. Therefore, it is important to provide these visitors with perfect search functionality.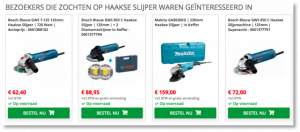 Retail Rocket's Search-based Recommendations
Products, that are most relevant to the keyword, that your visitor used in a site search based on what other people with similar searches were interested in. It's a great behavior-based add-on to text-based site search that is built in most CMS.
Results 
The A/B test showed the following results:
Using Retail Rocket recommendations system results in  13.75% conversion rate improvement with a statistical significance of 92.2%.

Additionally, conversion rate improvement grows the customer database that will eventually result in more recurrent sales in the future.