Retail Rocket celebrates 10th anniversary.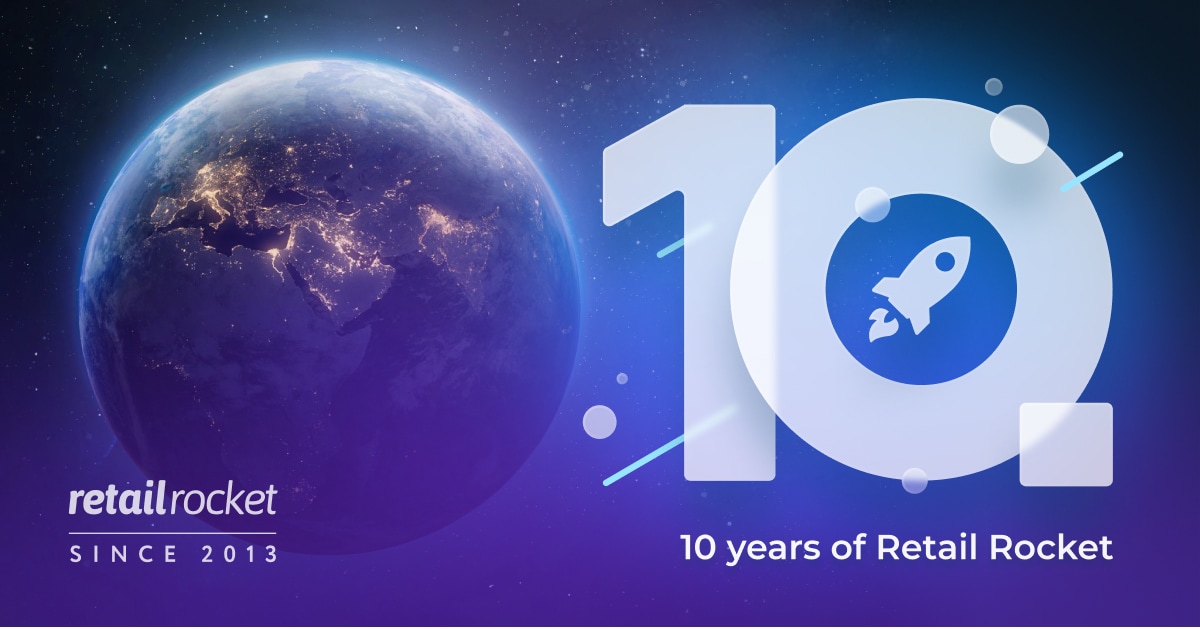 It's hard to believe that it has been 10 years since Retail Rocket launched. We wanted to take a moment to tell you what this date means to us.
In 2013, we started Retail Rocket with a mission to make marketing more useful for customers, more efficient for business, and easier for marketers. A decade later, that mission remains the same — but so many other things have changed. We've evolved from a product recommendations service to an AI personalization system, Data Warehouse, Customer Intelligence platform, and Campaign Management system. In the past year alone, we've added omnichannel loyalty programs and a retail media platform that enables businesses to monetize traffic and promote brands through personalized recommendations.
Today we help clients from all over the world to personalize communications with customers across the sales funnel and create up to 400 mln. Euros of incremental revenue per year.
It won't happen without our partners. Thank you for being a part of our journey. And for letting us be a part of yours.
For 10 years you trust us with the most valuable — communicating and engaging with your customers. We cherish your trust and look forward to many more years of bringing you new solutions that enable you to make the most out of marketing investments.
Cheers to another decade of marketing with purpose!