Retail Rocket acquires SailPlay a b2c platform to build a unique system for customer loyalty and retention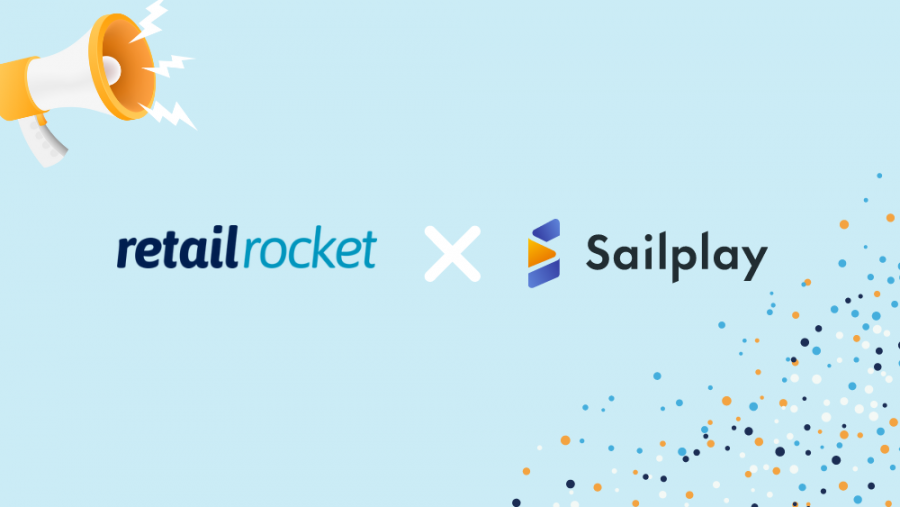 Retail Rocket Raises €23M And Acquires A b2c Marketing Automation Platform SailPlay
The Hague, 1 July 2022, — The MarTech startup Retail Rocket closed a €23.2 million round from the European private equity fund Flintera and expands the business by acquiring the marketing automation platform SailPlay.
The AI-based Retail Rocket helps users amplify their business revenues by up to 30% and systemically works on client retention through LTV and repeat sales growth.
As a result of this transaction, Flintera bought out early-stage investors and business angels, and provided primary capital to accelerate the company's growth in Europe and the LATAM. The startup's co-founders will stay with the company and focus on global expansion.
Following up the investment deal with Flintera, Retail Rocket acquires a b2c marketing automation platform for retail and restaurant businesses Sailplay. The synergy of the two companies will allow the building of a unique system of loyalty and retention management for both online and offline customers, increasing the value companies generate separately. Sailplay products automate marketing efforts for more than 70 corporate clients all over the globe. Among Sailplay's clients are Sephora, Crocs, MARS, Luxoft, Tribune publishing, and others.
Retail Rocket has offices in the Netherlands, Germany, Spain, Italy, and Chile and more than 1000 clients from all over the world. These include Nintendo, Karcher, Puma, Mothercare, Stockmann, Castorama, Decathlon, Makro, Douglas, Inditex Group, etc. In 2021, the company generated almost €500 million of additional revenue for its clients around the globe and will increase the number by acquiring SailPlay.
"We constantly reinvested our profits, enabling Retail Rocket to become one of the leaders in the field of marketing automation and to confirm international demand for this technology. Attracting an important investor from Europe will enable us to accelerate growth, enter new markets, and add even more dynamism to the platform's development. This transaction is also a good sign for all martech startups – global investors are looking for bright-eyed entrepreneurs, and that means that it's good to aspire for an IPO at NASDAQ," says Ramón de L'Hotellerie, Branch Director in Europe at Retail Rocket.
Retail Rocket is a platform for client retention management that simplifies the use of hi-end marketing technologies and adds value to the business. The service helps to segment the client base using a smart mathematical model, transform first-time buyers into regular customers, and develop individual marketing strategies for key cross-sections of the client base.
Retail Rocket's plans call for strengthening its position in the global markets as well as for the acquisition of several companies in the marketing automation technologies segment to expand its portfolio assets.
About Retail Rocket
Retail Rocket helps clients to transform new buyers into regular customers and to work on their retention by growing LTV and repeat sales. The platform has 4 modules: Data Warehouse, AI Personalization Engine, Customer Intelligence Platform, and Campaign Management System. All modules are AI-based: the artificial intelligence launches product recommendations online, in apps and newsletters, collects and analyzes big data, and segments users by interests and other aspects.
About Sailplay
Sailplay develops and operates an easy-to-use yet powerful marketing platform that helps online and traditional businesses understand, activate, and retain their clients. The platform includes a set of solutions for discount automation, loyalty program management, marketing communications, and analytics. Powered by top-notch technological and analytical solutions, Sailplay products automate marketing efforts for more than 70 corporate clients in many countries.
For more information please contact michela.toffali@retailrocket.io