How AI can help you increase your eCommerce sales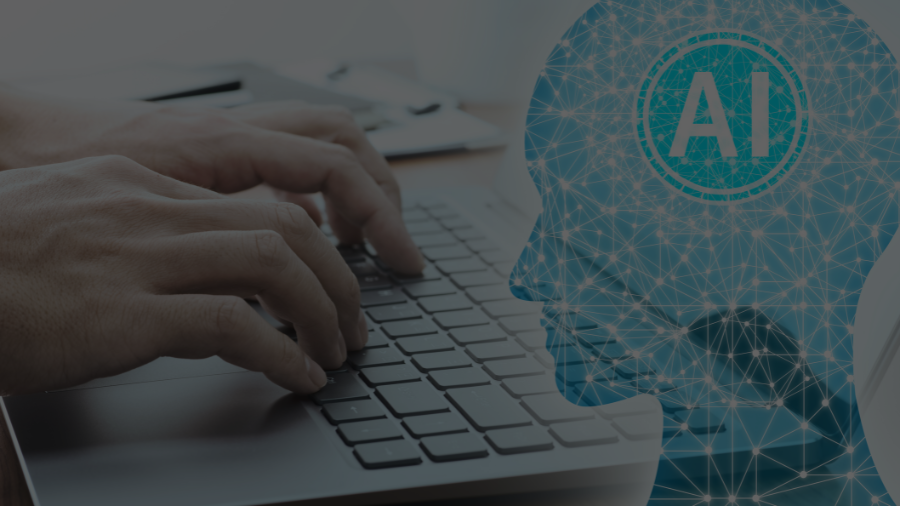 Although mentioning artificial intelligence may still evoke futuristic images and clichés from science fiction movies, the truth is that this technology is already more than integrated into our lives. From Google Maps to customer service chatbots, AI is increasingly present in our lives.
However, there are still some misgivings about artificial intelligence, as science fiction does not usually show the friendly side of this technology. Nevertheless, it has already begun to open new doors and, therefore, new opportunities that every online business should take advantage of.
We have summed-up all the need-to-know information to start integrating these solutions into your eCommerce in our new e-book "4 ways AI can help increase e-commerce sales". In the free eBook you will also find some real case studies illustrating how AI has given companies a competitive advantage.
4 ways to increase your sales with AI
AI is highly capable and easy to integrate, fitting seamlessly into existing business workflows. In addition, it offers the security that objective data implies and an excellent capacity for analysis, providing fast, reliable and effective results.
Artificial intelligence solutions, such as those described in the downloadable ebook, can provide a significant competitive advantage by automating tasks, providing actionable insights and improving customer experiences. That can translate into greater efficiency, higher profits and satisfied customers.
1. Personalization
One of the most powerful uses of AI in improving the online store's sales and KPIs is the personalization of content. We all like to be treated exclusively and feel unique. Your customers are no exception. The evolution of artificial intelligence in recent years has allowed the development of functionalities such as personalized blocks, which offer online stores the possibility of adapting the information, products and offers to every single user in real-time when they browse your site.
2.Trigger emails
With the average cart abandonment rate at 69.82%, according to the Baymard Institute, AI will be critical to reversing this problem. And within AI's capabilities, trigger emails are one of the most effective methods.
Trigger emails are different types of emails that are sent based on specific customer actions based on behavioral automation. This technology covers every customer journey stage and is triggered by user interactions and interests. In addition, they offer personalisation possibilities, so the chances of conversion are higher than in the case of a generic message.
To learn more about this effective solution against abandoned carts and discover other solutions to boost your eCommerce, download our free eBook and take your business to the next level with AI.
3. Newsletters
Newsletters, those emails sent periodically to subscribers, are an ideal way to keep in touch with customers and send them information and product offers that may be valuable to them. In this sense, the application of AI allows you to create personalized and automated newsletters in a practical and simple way, consolidating an effective channel to build customer loyalty and, thus, increase your sales.
4. Customer retention
Another powerful application of AI you will find in our eBook is an approach focused on Customer loyalty and retention. If you think about it, the retention management of existing buyers and those customers at risk of being lost with a suitable and easy-to-use Customer Intelligence platform costs much less than acquiring new ones. These tools will help you identify your most valuable customers, those who really make a qualitative leap in your business, and offer them the perfect proposition to increase LTV and sell more to them.
In this eBook, we have compiled valuable information to apply for your business about a developing field that offers possibilities you probably haven't foreseen yet. What are you waiting for to find out about them?