How to increase ROI in email marketing thanks to personalization and automation?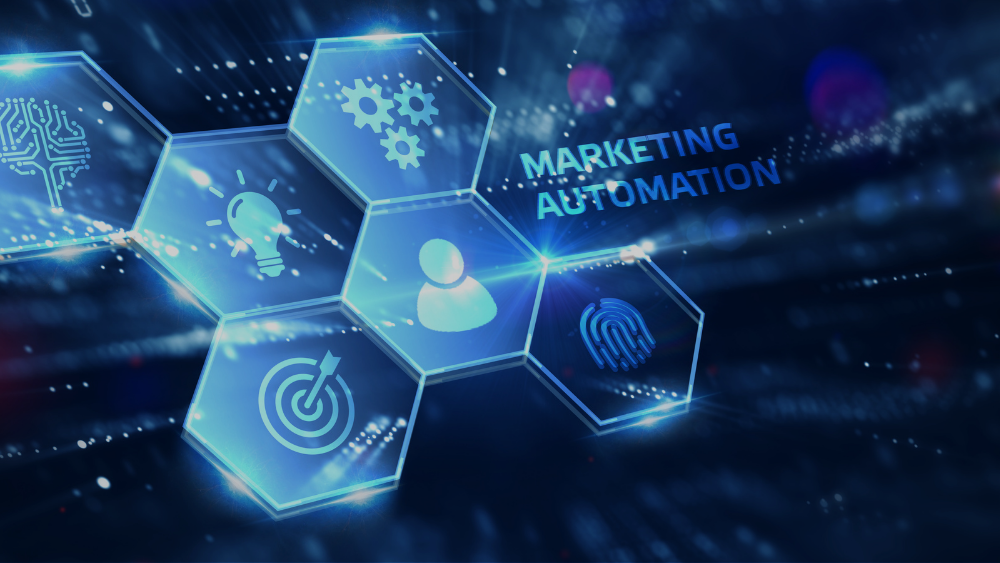 Marketing campaigns have evolved a lot in recent years. It is a true story that, if we ask professionals in the sector which channel they would choose to have a more noticeable impact on the end user, they would not choose email marketing as their first option. Would email marketing be in their list of preferences? Yes. Would it be the number one choice? Nope.
Email marketing might not be perceived as the coolest kid in town, but it is a fundamental tool to build a personal and long-term relationship with the client. In addition, if it is properly customised and automated, it can achieve a better ROI than any other channel you planned in your marketing strategy.
Do you want to improve your email marketing campaigns? Download our free eBook!
The rise of social networks, podcasting and now the Metaverse make us wonder if email marketing campaigns are still the ones that generate the best results. One thing is clear and we can all personally relate to that: everyone who has a mailbox, checks it periodically to see if new emails have arrived. It is a communication model that has not stopped growing. By 2023, it is expected that some 346 billion emails will be sent per day, and will land for sure in that mailbox we mentioned above. On the contrary, social networks work with an algorithm that decides whether or not that information is shown to the user. The brand is not deciding who sees its posts, the algorithm does. In 2022, the average engagement rate on a Facebook post will be just 0.07%, according to Digital Trends data from Hootsuite. And there is only one way to increase this figure: you must advertise and invest in promoted posts.
Email marketing can rely on a much stronger basis: 99% of users who have email check their inboxes every day. In addition, the organic reach through email is 4 times greater than through social networks. Yes, believe it or not, emails beats social media when it comes to reaching out to your audience. You should also keep in mind that email marketing has an ROI of 4,200%, that means that it generates 42 dollars for every dollar invested in it. If we go further and opt for segmentation, email campaigns will have 760% higher revenue growth and 100% higher CTR than non-targeted campaigns. A recent survey found out that 4 out of 5 professionals in the marketing sector would prefer to leave social networks before email marketing, a point very much in favour of email campaigns.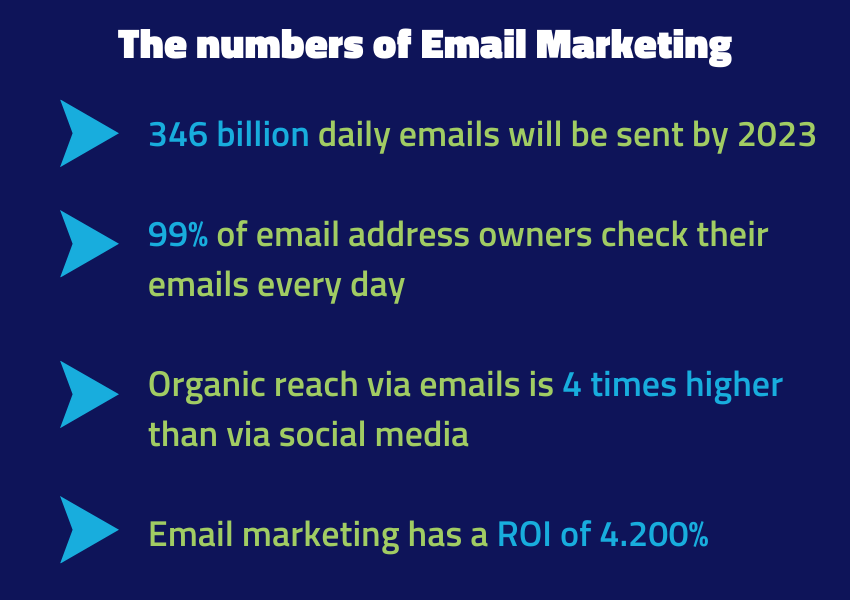 Let's get straight to the point then: how can we improve the ROI in our email marketing campaigns?
Artificial Intelligence, personalization and automation would do this work for you! Every day we see how hundreds of brands have managed to reach a greater number of users thanks to personalization, as is the case with Netflix, Spotify, Amazon, Zalando, Google, LinkedIn… In addition, AI allows us to divide the large amount of data from our customers into groups or segments based on purchasing behaviour. Once data is collected and structured in an effective way, automation plays its role and guarantees us automatic communication with the customer segments that we have previously chosen.
With all these steps, what email marketing offers you is the right opportunity to reach your target audience and engage with it in the right way to reach your branding or sales goals: trigger the next purchase, build loyalty, wake up a client that hasn't bought for a long time and so on.
It goes without saying that, to make email marketing campaigns work, it is not enough to create generalised messages, without a specific objective.
We have recently published an eBook about this topic: "Skyrocket your email campaigns with personalization and automation".
This practical guide aims to help digital marketing professionals and eCommerce and CRO experts to take their email marketing campaigns to the next level.
Do you want to improve your email marketing campaigns? Download our free eBook!